Scrap My Car London Cash Paid For Scrap Cars And Vans
Scrap Car London collect scrap cars and End of Life Vehicles daily throughout the London area. Our Fully Licensed and professional London scrap car removal service operates to ensure a professional, reliable and speedy collection of your End of Life Vehicle.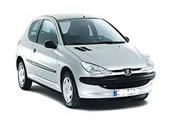 Scrapping your car isn't complicated, it's as simple as picking up the phone and giving us a call on 07775 866969 for an instant cash quotation.
Because we are based in London, we can also specialise in 'Same day collections'. We can collect your non runner, scrap car, Tax Expired Car or MOT failed car free of charge for recycling during the day, as well as during an evening or over the weekend.
Free collection service throughout London including The
Low Emission Zone
Don't get caught out! Some companies may offer you cash for your car and then charge you a fee for the collection of your car if you are within the London Low Emission Zone. Our collection and recycling service is totally free with a guaranteed cash payment because all our Company vehicles are compliant and meet the Euro III and the new Euro IV standards.
Polite Note: Sorry we do not stock or resell car spares
Please be aware that we do not stock or sell used car spares or parts. We offer a realistic cash sum for your car or van and a hassle free professional collection and recycling service with no hidden costs. A cash amount is offered for your vehicle regardless of the condition. Some Companies may offer cash over the phone and then deduct an amount for Admin charges or Low Emission Zone Charges. Our 'over the phone' price is guaranteed and we pay cash on collection.
Contact us now for the hassle free professional collection & recycling of your car Call 07775 866969 or use our simple online collection form by clicking here
We can collect your car the same day or at a time and date that is convenient for you. Our business hours reflect our commitment to you. We operate 7 days a week from 8am til 8pm Monday to Sunday. You can also complete and submit our online collection form and we will call you back, or call us direct now on 07775 866969
Before you hand your car over to us for recycling, we will talk you through the paperwork, complete all necessary sections of the V5c Registration Document, and answer any questions that you may have regarding the disposal and recycling of your car. All vehicles collected by Scrap Car London are taken for recycling and do not go back on the road. It is our company policy to de-register your car and issue you with an official DVLA Certificate of Destruction.
Scrap Car London is Fully Licenced with comprehensive trade insurance and operates under a Waste Management Licence